Cedrela Eco Lodge seeks the regenerative development of tourism in Los Santos area.
Our waste management
In a world in which it is increasingly difficult not to produce inorganic waste, our hotel has policies and practices that promote a reduction in this type of waste. All our purchases are packed in boxes, avoiding single-use plastics. We always look for markets where we can buy our cooking products in bulk. In addition, all the vegetables that we cannot produce are bought directly from the producers of neighboring farms and transported in boxes. From there, our waste is properly classified and separated to later be delivered to the municipal waste collection service. All this waste generated by the lodge is meticulously quantified and recorded, in order to establish reduction goals in our environmental programs.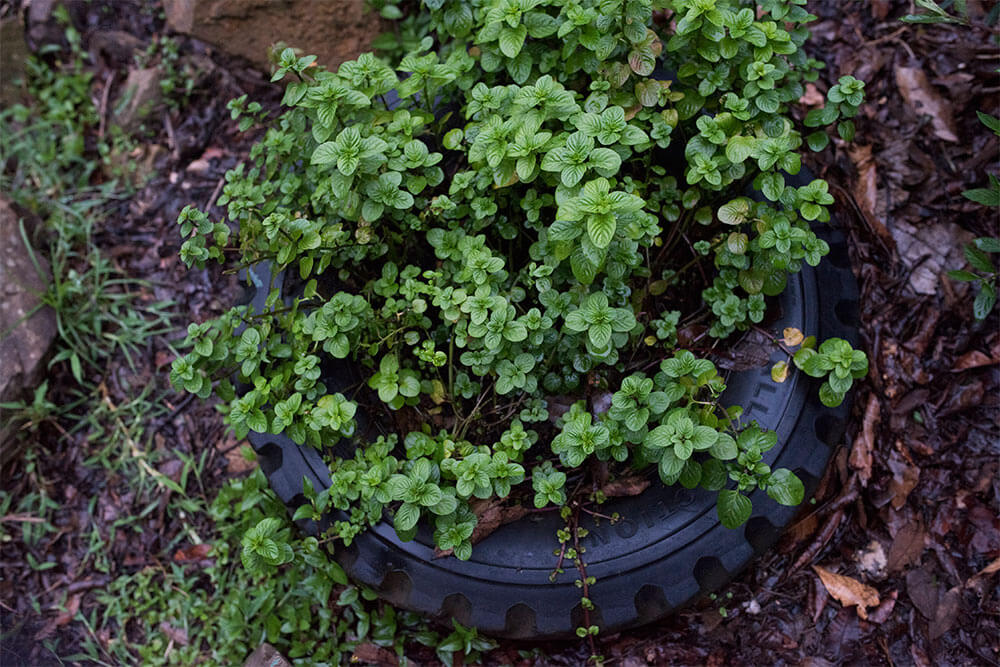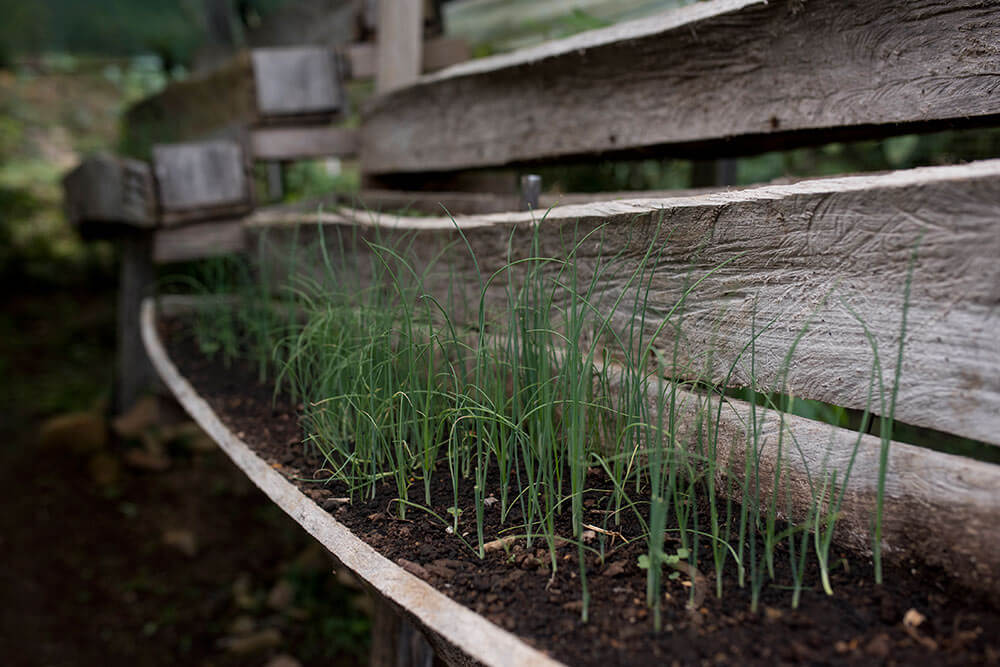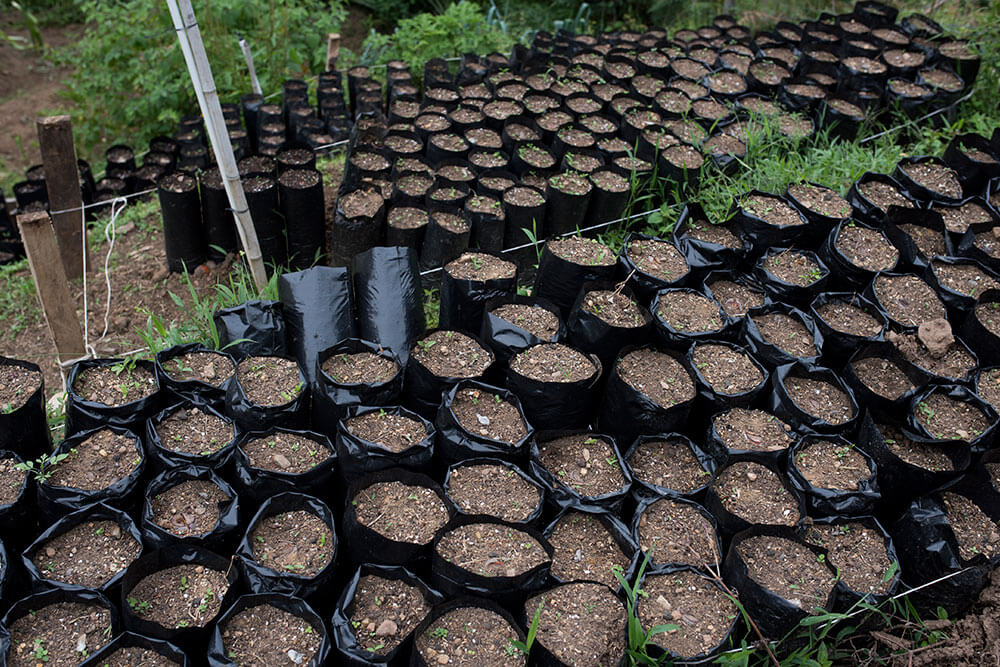 Our water
The water we use comes from two springs located in the Lodge's private forest reserve. Periodic reviews of pipes in search of leaks, allows us to minimize wasteful losses of water. In addition, we encourage our visitors to collaborate in reducing the excessive consumption of water during their stay.
Our reserve and gardens
40 years ago, Los Santos Region, where our lodge is located, like all of Costa Rica, suffered high deforestation. The Lodge's private reserve is an example of how the efforts of the Dota citizens managed to save small parts of the forest and maintain themselves over time. In our reserve, we have an inventory of all the species of plants and trees that exist in it, in order to improve our decision-making regarding conservation plans.
Our gardens are not just a classic well-maintained green lawn. Instead, we seek the regeneration of green areas through the incorporation of native and endemic species so that our gardens can be integrated into the natural environment of the ecosystem. We seek to live an experience of biodiversity and connection with the cloud forest in our gardens.
Cleaning
Our cleaning products are biodegradable from the national brand Florex. Most of these products are used to clean the rooms and wash bedding.
Social
100% of our employees at the lodge are residents of Los Santos Region. Our goal is that as long as the lodge grows, all our staff are local. Through national institutions like the INA we take care of providing the best education for our co-workers. We seek sustained development over time that benefits our entire community.
We believe in being active citizens from the private sector. The hotel facilities are always available as a central platform for the 35 families that live in the Quebrada Grande neighborhood. Activities such as community security, security against natural disasters and how to file an environmental complaint, have been carried out periodically to organize ourselves as a community and be able to support each other.
Our food
Our Lodge has its own garden, where we harvest most of the spices and vegetables necessary for the hotel kitchen. We have other parts of land designated to plant important crops of Costa Rican gastronomy, such as arracache, chayotes, blackberry and corn. With great effort we have managed to produce these products organically to supply the Lodge's demand. In addition, the collaborators can take produce from our garden.
Although we are in a mountainous region, agricultural activity is an important part of our development and culture. We know the ideal situation and what we want to achieve is a completely organic production, however, we are still in a transition process due to an issue of economic and operational sustainability. Within our coffee and avocado plantations, we have acquired agricultural sustainability practices. We endeavor to use green label chemicals in a responsible manner and with due care. In addition, we combine our crops with different shades to increase the biodiversity in the system and we use different inputs to recover the soils biologically.
One of our goals as a lodge is to help our community members. We know the potential that active people have and through the acquisition of their products we believe that we are generating a positive impact. Since we cannot supply everything we consume, we have taken it upon ourselves to look for delicious and exclusive products made by people in our community. In our case, if we cannot supply what is necessary through the garden, the Santa Cecilia Organic Integrated Farm, offers us its great products. Pacheco gourmet cheese is a family recipe made in Río Blanco de Copey. The trout on our menu are produced in Pedregoso de Copey. The apples used in our menu come from producers in the town. And of course, avocado and coffee comes from the farm.